Creating a multilingual website correctly – Why the internationalization of medium-sized companies is becoming more and more important!
More and more medium-sized companies are confronted with an internationalisation of the market. For a long time now it has not been about individual regions in which products and services are offered, but about entire groups of countries that are to be conquered.
Especially for the online sector it is of great advantage for companies if they succeed in claiming an international web presence. For a professional appearance in the World Wide Web a multilingual content is meanwhile an absolute must for medium-size enterprises. But the implementation of a multilingual web presence is not so easy.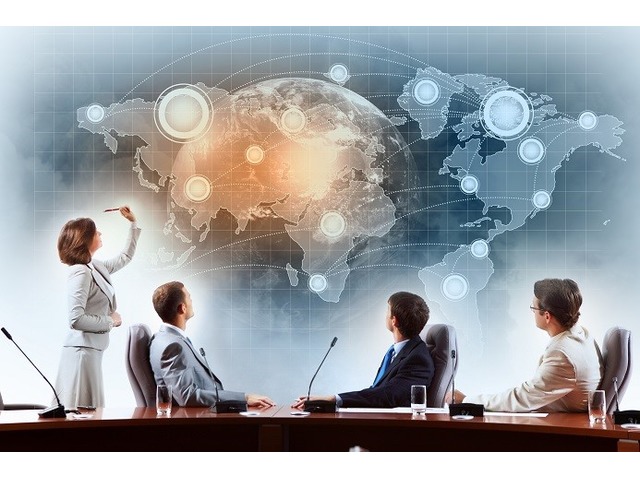 If you want to conquer the international market on the Internet, you should therefore strive for a professional realization. The internationalisation of a website consists of more than just translating individual text pages. Only those who manage to create a web presence that pursues an intercultural understanding and takes into account the multilingualism of the entire content on a website will be able to gain a foothold in the online sector beyond national borders with a medium-sized company.
For both potential customers and employees who have been on a company's headhunter list for some time, an international Internet presence is a great advantage and embodies a great deal of professionalism. But most founders of a company are completely overwhelmed with the task of translating a website into other languages in a perfect way. For this reason, we have created a guide for you on the subject of 'Internationalisation of websites'. You will receive a guide that will help you get started with a multilingual website.
When does a multilingual website make sense?
In order to improve your marketing opportunities outside your country's borders, you should not forego internationalising your web presence. This includes translating the entire content of a website into other languages.
Depending on the market situation, this does not only affect the European market, but also Asia and America. In order to open a website for example for the Japanese or Canadian market, it is necessary to translate the entire web content into another language in an understandable way.
For a professional web presence in several languages it is advisable to rely on the help of a translation service. Because professionalism is the most important aspect of an international web presence.
Internationalisation gives companies the opportunity to open up new trade channels. In this way, small and medium-sized companies are able to keep a watchful eye on business outside Germany.
More than half of all medium-sized companies have now adapted their website content to multilingual content, thus significantly improving their business figures. The higher customer frequency due to multilingual content is therefore very promising for companies.
Is machine translation sufficient?
Under no circumstances should a reputable website of a company with very little knowledge of foreign languages be translated. Automatic translators from the Internet are also unsuitable.
Reproduction in another language at a complex level is still reserved for the work of professional translators. Internet service providers such as uebersetzungsbuero-perfekt.de can provide high-quality and detailed translations into many different languages. Company managers are advised to place the translation of the company's website in professional hands.
Translate the website yourself or hire a professional translation service?
Translating a website yourself is always a big risk. Mistakes in foreign languages can quickly lead to irritation. In addition, the seriousness of a company suffers with an inadequate translation.
The correct translation of professional documents, services and customer performances is particularly important in order to gain a foothold on the international online market in the long term. It is above all a question of the quality of an international web presence that determines success and failure.
The professional translation by a professional translator can ensure the right impact on the international market. The costs for the professional translation service are in very good proportion to the time that a company manager would spend to create an international web presence. Thus, quality from a specialist office comes first and increases the chances of winning the international market. This is why many small and medium-sized companies now decide to outsource the work of translating web content into several languages.
Design technical implementation according to individual requirements
First of all, it is important to consider into which languages a website should be translated. In addition to 'English' and 'French', it is also possible to offer foreign languages outside the EU on the website.
However, the translation of the website must also be technically planned: Should the website be displayed immediately in the foreign language? Should the user of the website navigate independently through the world language 'English' to his native language?
Depending on the conception of the website, there may be other advantages. If the target group is outside the German-speaking area anyway, the entire web content should be displayed in the target foreign language the first time it is called up. Depending on the personal needs and requirements of a company, the technical implementation can be varied. This makes it possible to translate the website according to one's own wishes.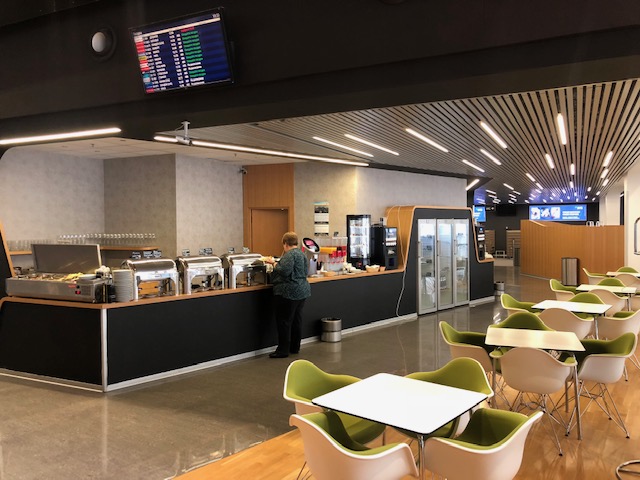 Real-time translation in IT for internationally active companies
For companies with foreign offices, IT service desks can use real-time translation for greater effectiveness. With the help of artificial intelligence and machine learning, oral and written communication is translated in real time. In this article, we show how users with different native languages can communicate smoothly.
In support, translation systems can make communication between staff and users of IT service desks much more efficient. Multilingual communication in real time and across channels can take support to a new level. This is made possible by the use of artificial intelligence and machine learning technologies. Until a few years ago, communication in IT support was mainly oral – mostly by telephone. Today, most of the communication takes place in writing, via e-mail or live chat. In internationally active companies, users, whether customers, employees or partners, come from all over the world. As a result, they have different mother tongues.
To ensure efficient communication between support staff and users all over the world, service desks need a wide range of languages. Although communication in English is an option today, according to a recent study by the International Customer Management Institute (ICMI), at least 60 percent of customers expect companies to offer their services in their native language and content is also available in the respective national languages.
Real-time is crucial
It is not very helpful if a user describes a problem and the translation is only available to the IT staff hours or days later. Support staff and users must be able to communicate immediately. Another critical aspect is the accuracy of the translation. Inaccurate translations are a waste of time and unnecessary work. Therefore, the accuracy of the translation must not suffer from its speed.
In addition, the translation should not be limited to oral. Because users increasingly want to communicate in writing. Communication must be multilingual and work through different channels, otherwise language becomes a barrier.
Traditional approaches to multilingual IT support
If no regulation has been made in the company, those responsible try to find a way to communicate in the language of the user on a case-by-case basis. This is done, for example, by using multilingual employees from other departments. In individual cases, this ad hoc method may work. However, it is not a viable way for a company to expand its business and open up new markets.
The most common method is telephone interpreting. However, it reaches its limits when users want to use different channels, which is increasingly the case today.
Multilingual support staff sound like the best solution. But they are very expensive and hard to come by. This model also creates a strong dependency on individual employees, as the absence of individuals (e.g. due to illness) can have serious consequences.
Offering a service desk with native speakers directly at the foreign location is also an expensive solution, which becomes even more cost-intensive if the company is present in many international markets. In addition, local service desks create new problems: it becomes difficult to provide a seamless IT support structure.
Low efficiency, high costs and sometimes enormous strain on employees: It is unrealistic for most companies to use traditional methods to cover future multilingual IT support needs. As the demands for multilingualism, real-time communication and user experience continue to grow, traditional approaches to multilingual IT support are proving to be a brake on growth.